1. FREEBIES WITH VOUCHERS
Local businesses are a goldmine for your café or coffee shop. They bring regular clientele which means consistent money. Whether you've just opened up or been in the area for a while, it pays – literally – to establish firm connections with local businesses. And freebies are a great way to do this.
Identify some local businesses that have a good number of staff. Each week, target one of these and drop off a tray of free coffee along with a few samples of your best house-made goodies (muffins, slices of cake, pastries, cookies – whatever you do best). Ensure you include a bunch of vouchers too (ie 50%, buy one get one free etc).
If you're lucky enough to have a school nearby, try dropping off some freebies for the staff room. Time it just before recess or lunchtime. Teachers run on coffee and will surely appreciate it.
Another freebie option is to offer free shots to passing customers either outside the store or by setting up a small stall nearby. Everyone loves samples and there's not many adults who would pass up the chance for a free coffee hit or some lovely nibbles of a homemade muffin!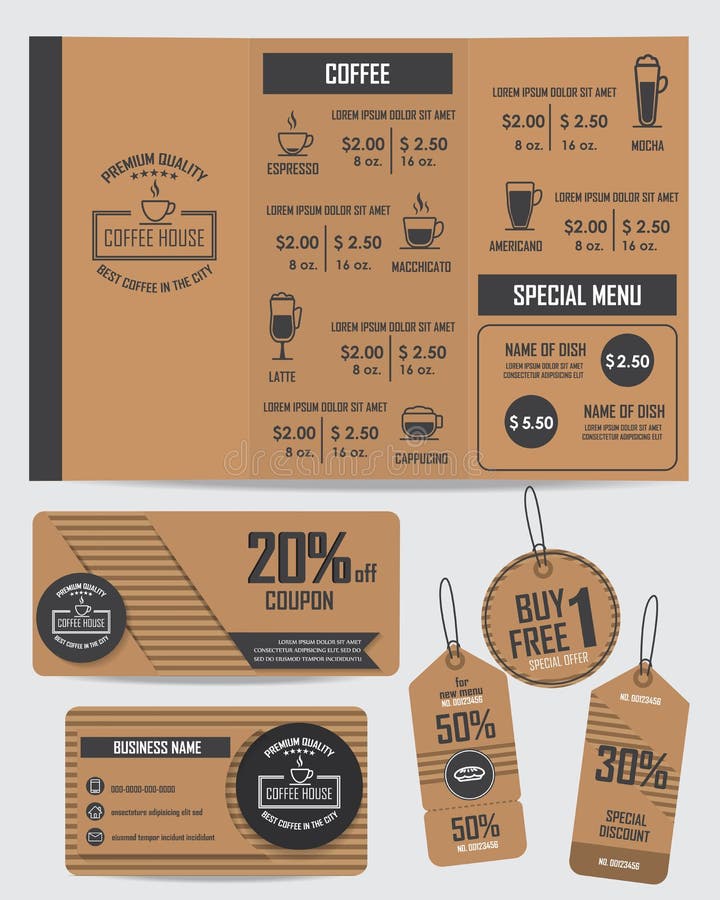 2. BE CHARITABLE
There are many ways to give back to the community and while this may not immediately bring you customers, it does up your likeability stakes.
By showing you support local charities, you can quickly build good rapport with your clientele. These days, everyone loves a cause and people may be more likely to buy from you if they know you donate excess food to places like OzHarvest or use services like Reground to recycle your coffee grounds.
If you do this, put up some prominent signage telling customers you do. It's also a great story for your social media or even the local paper (still a great way to get exposure). Many charities have pre-made signs to help you out here plus may spruik you on their socials and websites. Be sure to ask.
3. HOST EVENTS
Considering hosting events if you have the room. Local author talks or book readings and live music (doesn't have to be a full band, just singer and guitar is enough) are all great ways to draw a crowd.
Other ideas might be to invite community leaders or council reps to use your space to gather feedback from local residents about community initiatives. Or hold a 'Grandparents morning' where grandpas and grandmas get a free coffee/muffin if they bring in their brood for a meal or coffee and cake.
If you've got the staff, hire out your area for after-hours functions or small group gatherings.
No matter what you do, if you have upcoming event spruik it everywhere – on your social media and website plus out in the greater community on signposts, at the council, library, schools etc.
4. POP UPS
Consider jumping on the pop-up band wagon. Think outside the box about other local businesses you could partner with. It might be the local bookstore who wants to get rid of some excess store or do a book launch of a new title. Or maybe the local art gallery wants to promote a new collection.
Invite them to use a portion of your shop to set up their wares. You can share in the costs of advertising the event and they can either pay you to rent the space or you can both share in the profits of the event's takings, both yours and theirs. Win-win.
5. TARGET & SPONSOR LOCAL GROUPS
There's lots of options when it comes to targeting specific community groups. A few examples:
Mums groups

Senior citizens clubs

Men's Sheds

Sporting clubs (cycle clubs are a good one as bikers and coffee almost go hand in hand!)

Walkers groups

Tradies (if you have a lot in your area, offer a standard discount – say 10% – to anyone in high-vis workwear!)
Offer them a space for their weekly or monthly catch up. Entice them with special discounts for their group.
If you can afford it, consider sponsoring a local sporting club too. They may be willing to put advertising signage up at their grounds or club.
6. PAY ATTENTION TO YOUR STOREFRONT
Looks matter and first impressions count. Have a good look at your physical storefront and ask yourself what it says about you. If you don't like the answer, change it paying particular attention to the type of patronage you want to draw and what appeals to them.
One quick yet quirky idea to draw the eye is a blackboard with a daily riddle or quiz question (either in your store window or A-frame sign on sidewalk). To get the answer, the potential customer has to come inside. You could run a weekly/monthly competition to name a new dish with a free coffee and cake as the prize or the said dish!
Another good idea is to write down something that will make them stop for a second and have a chuckle. A daily piece of trivia or joke will do that. You can make them food or coffee-focused or generic. An example might be:
How did the hipster burn his tongue?
He drank his coffee before it was cool
7. SOCIAL MEDIA ADS
The advantage with Facebook and Instagram ads is you can target the local community. So if you have a competition running (which works extremely well on social media feeds), event or discount, you can use this medium to hit up the right people.
On the topic of socials, ensure you have a consistent presence on both Facebook and Instagram. You can be funny, inspiring, show off your employees, whatever you like (but steer clear of offensive!) as long as it suits your brand and is posted regularly.
You know never, you might just stumble upon a food blogger or two along the way who shares your page or does a review that does wonders for your social media standing and hopefully, bank balance too.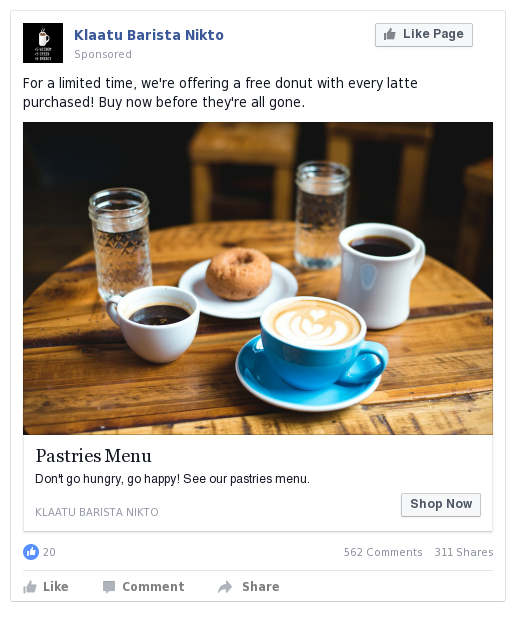 8. NONE THAT YOU'VE GOT THEM, KEEP 'EM
So you've done all of this hard word to get the customers in the door and you can rest now right? Hmm, not quite. To keep those hard-earned customers coming back, ensure you ALWAYS have:
The

best coffee

in the area

Amazing customer service

– so good your customers feel like your friend & vice versa

The

cleanest toilets

!
Those are just a few ways to market your café or coffee shop. If you have some unique marketing ideas to share, feel free to drop us a comment below. And if you know someone who would benefit from this post, please share it on your socials.